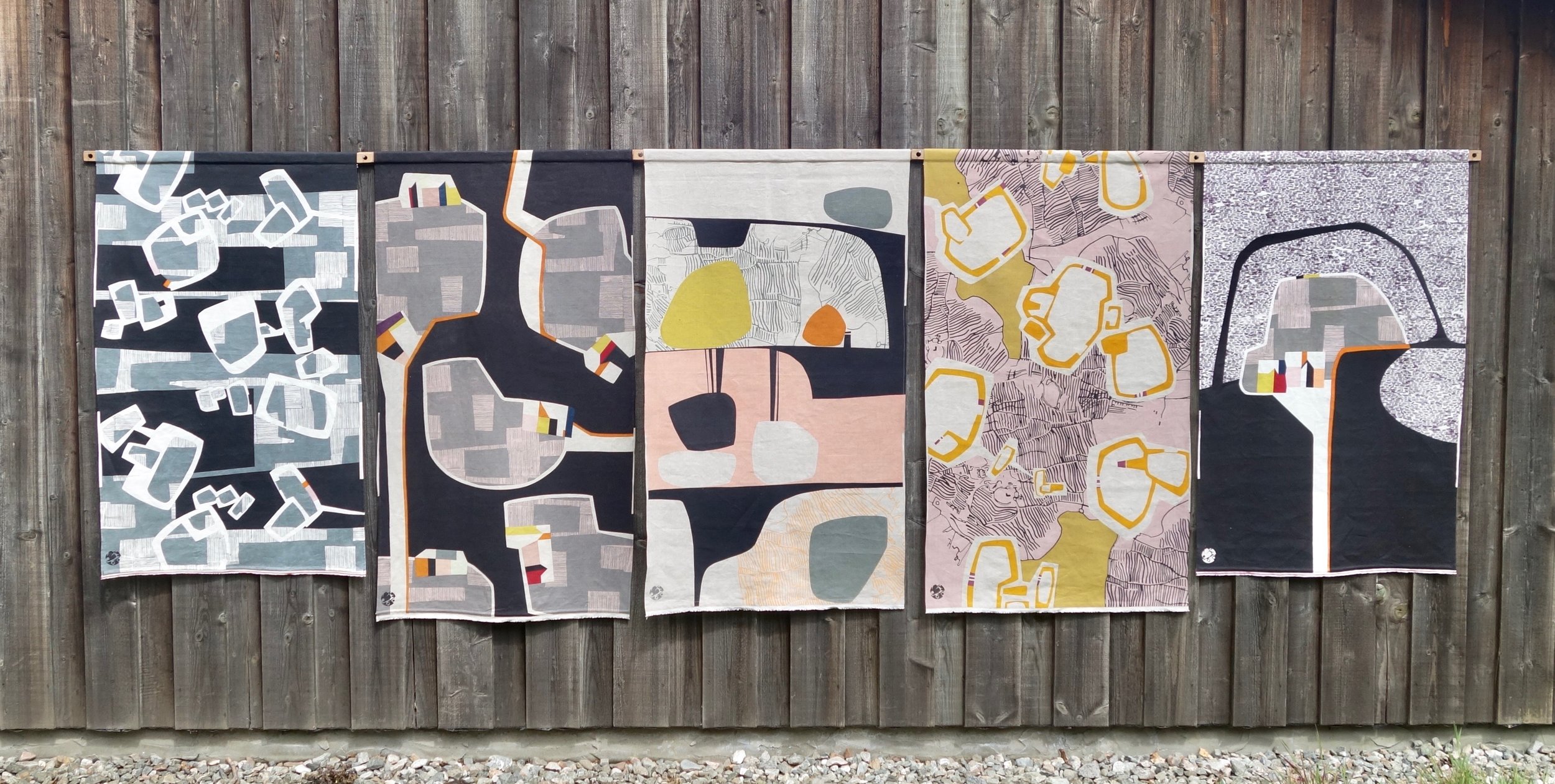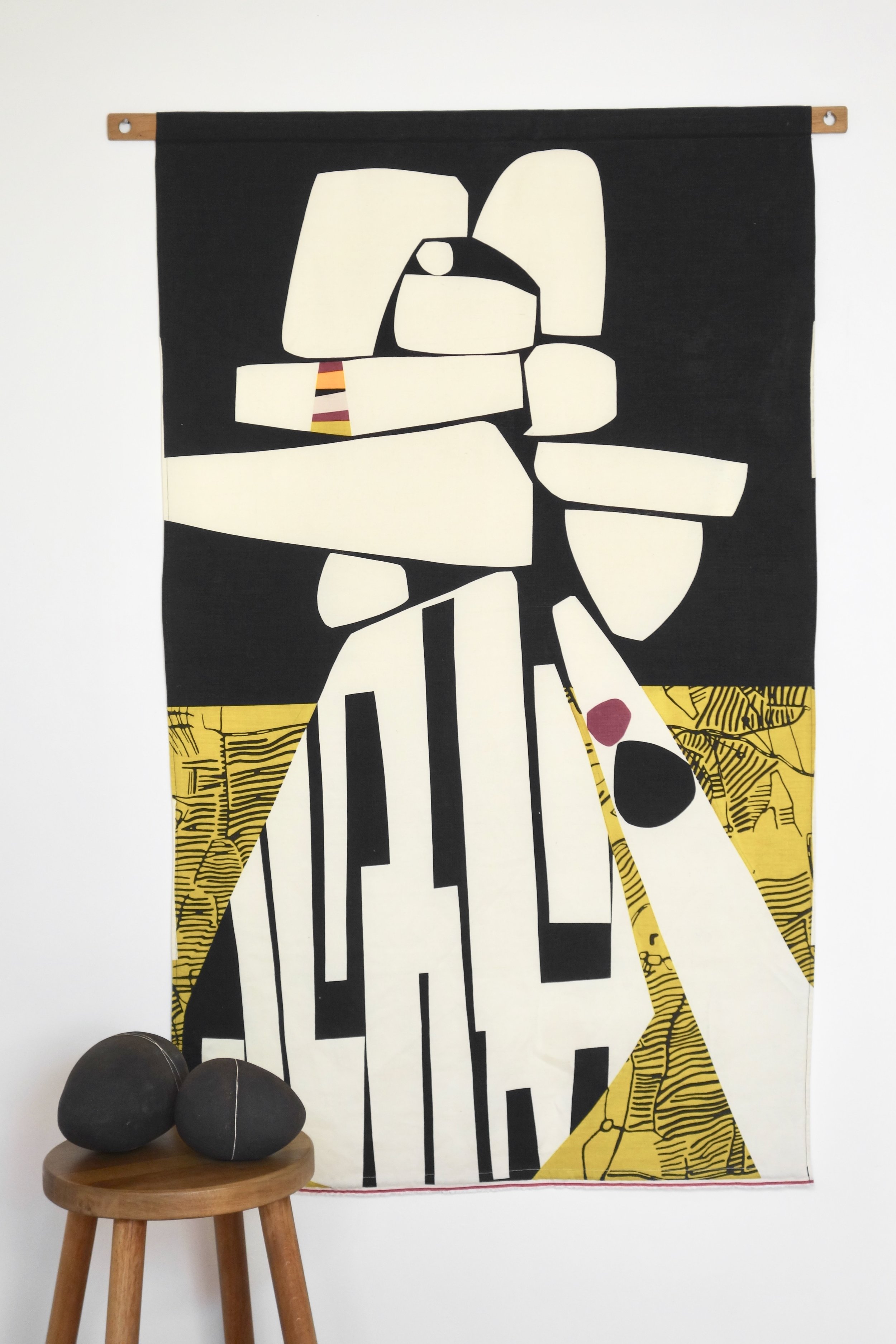 On Scotland's Western Isles, on areas of remote wilderness, we experience complex 'cultural landscapes'. The people who demonstrate a resiliency to survive the brutal environments and settle on the Islands often leave a trace on the landscape. Building on an intricate pattern formed by the marks of nature and those constructed by their predecessors over thousands of years.
This collection explores the shapes composed by both ancient and modern interactions between the Hebridean environment and its inhabitants. The islands have sustained various ways of life and each leaves an imprint on the land. Ruins of timeworn crofts and settlements lie amid other accretions of old and new. Sharp forms and lines of modern homes stand in contrast to abandoned, grass covered structures softened by nature over time.
Through paper stencilling and screen printing the collection captures, like a map, the varied marks of agriculture, settlements, boundaries, crofts and defensive structures influenced by the Islands unique geological landscapes. Amongst the expanses of natures subtle colours of violet heathers and green mosses there are hints of jewel like vibrancy of modern living from brilliant red roofs and vivid blue sheds.
Trace is a collection of printed wallhangings designed to bring the unique colours, shapes and patterns of the 'cultural landscapes' of Scotland's Western Isles in abstract form to homes and spaces.